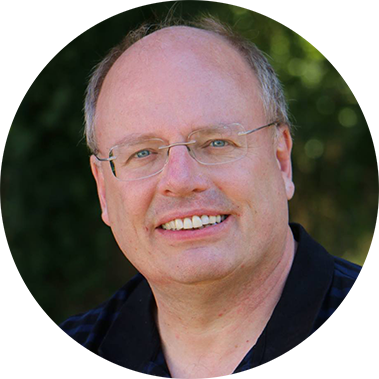 Founder and managing director of Intendor
Creating successful products is hard.

In today's merciless copycat economy, there are hundreds of imitators for every innovator and the prices are always under pressure.

You must continually innovate and offer new, clearly unique and more valuable products to the market. This has proven to be the only sustainable road to long- term prosperity and survival.

Hello, I'm Mats Karlsson, founder and managing director of Intendor.

I have been creating products all my life. It probably started with being amazed by the big tractors on the farm next door as a young boy. Having a father that was a very gifted engineer and inventor certainly helped too! Today, I have more than 30 years of experience in innovation and a long line of successful products to look back at.

Over the years, I have helped many companies become more successful by defining their competitive strategies and products, driving the design and development efforts and formulating the critical market introduction process.

I can help your company too!

Using my market knowledge, technical expertise, contacts and experience, I can make sure that your future products are relevant, exciting and valuable.

My focus is on visual technologies. LED-based lighting and display products in particular but I also have an understanding of audio-visual technologies in general.

Contact me for a creative discussion about how I can help your company become more competitive, successful and profitable.
"Working with Mats is a seldom finding in any organization. Mats is fully devoted to his work as product manager, staying both strategic and creative in each and every approach to new opportunities. Watching second opinions like a hawk and taking them into account as well, is the essence of product management. The products being released in his tail wind are among the best on the market and it is a pleasure to sell them, as they make it easy to steer your customers winnings to great results!"
Leif Andresen – Business Development, Harman International
"Mats is one of those rare people who will always return your call. He is truly dedicated to his work, but still makes time to share his vast knowledge about the market, the people and the products whenever appealed to. Already well informed, Mats is also receptive to input from colleagues and customers; thus able to fine-tune his ideas without letting prestige obstruct creativity. No wonder he is able to generate just the right products."
Lotta Schiefer - Business Development Manager at Barco
"Mats is a hard worker with complete dedication to the work product and output he brings to any team. He is ability to master a skill/objective and turn that into results are what make Mats an asset to any company."
Dana Corey – Vice President of Global Sales at Prysm Inc.
"I have known Mats for many years as a client, industry peer and colleague. His attention to detail, technical knowledge and ability to communicate has been the most noticeable of his strong business skills and traits. Whether doing show production, launching new products or being a key member of a new technology sales team, Mats is a strength to any team he plays on."
Grif Palmer - Harman Pro - Martin Professional Lighting
"I have had the pleasure of working side-by-side with Mats as a friend and colleague and have always respected Mats Karlsson's opinion and his insight into our industry. Mats possesses the rare ability to combine his vast technical knowledge with a keen intuition of where the market is headed to spearhead the development and manage the life cycle of truly exceptional products."
Fred Mikeska - V.P. of U.S. Sales & Marketing. AC Lighting Inc.
"Mats is both a true professional and a true gentleman; quietly confident, extremely knowledgeable and highly regarded by his peers."
Mark D. Leahy - Business Development Manager & Channel Manager, UK, Ireland, Nordic and Switzerland, Barco Digital Cinema.