Innovative product musings
Product innovation - part art, part science. When done right, it creates leverage, enabling innovations in small teams to shift entire industries.
Some seven years ago came across a book that truly inspired me and really got me thinking about innovation and how greatly it impacts competitive strategy.
The book "Break from the Pack" by the late great Mr Oren Harari.
If you like to read a very good and funny book on the subject of how to compete effectively in a market crowded by very similar products, buy a copy and I'm sure you'll both enjoy and learn from it.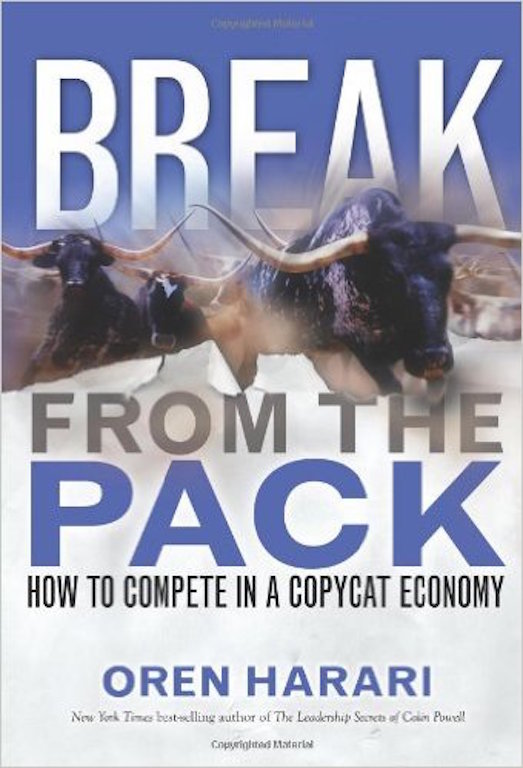 Earlier this week visited the IBC show in Amsterdam. The event describes itself as "the premier annual event for professionals engaged in the creation, management and delivery of entertainment and news content worldwide". Too much to cover in a day and my focus is not that broad so I only covered three of the ten halls at the massive RAI exhibition centre. These halls were focussing on "creation" - in other words, the tools needed to capture images; lights, cameras and the supporting bits for that.
---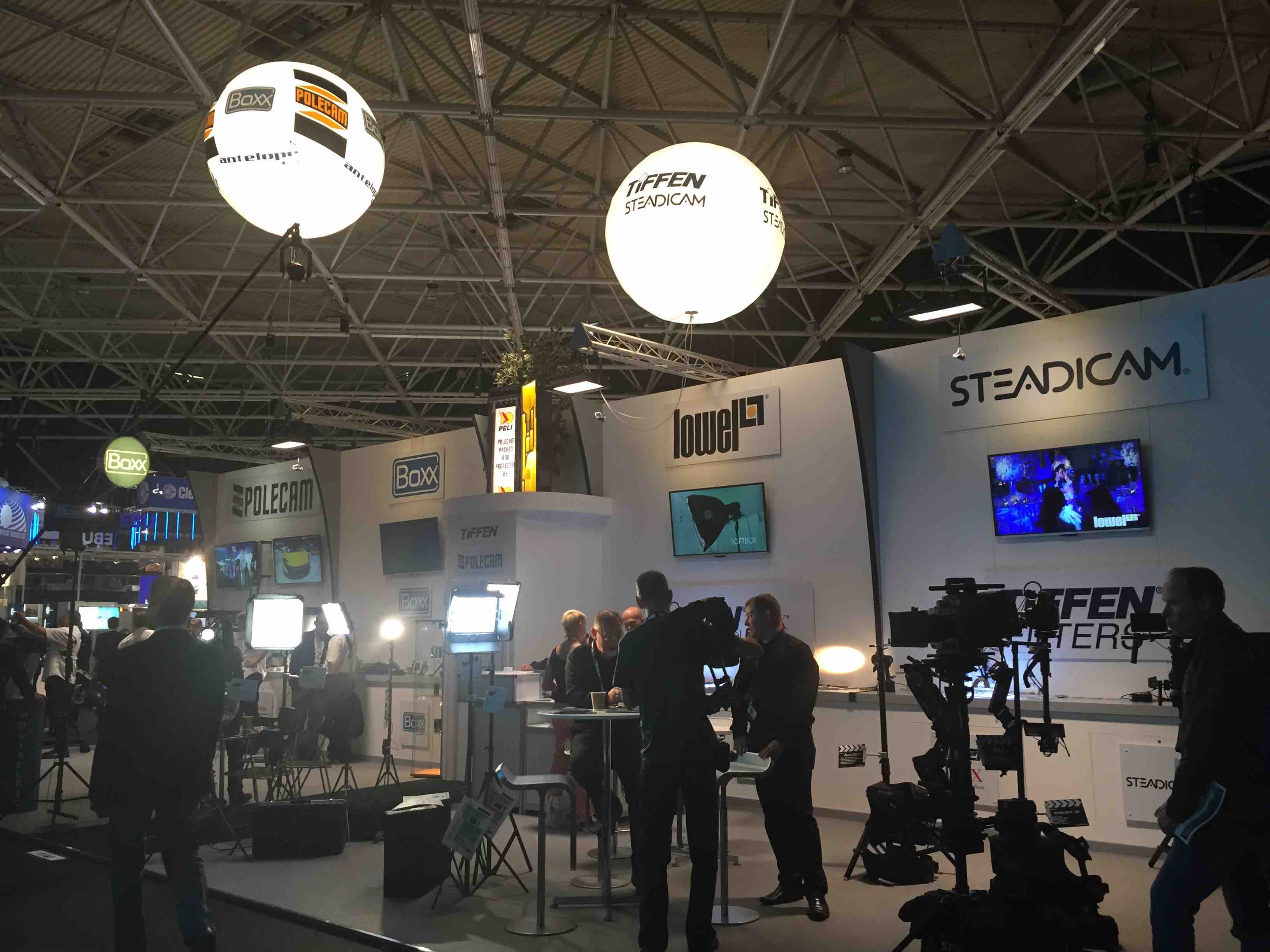 There were certainly no shortage of equipment on displays. The exhibitors range from giants like ARRI, Panasonic etc to small one-man operations that often are the most innovative, having come up with a "better mousetrap" to solve a particular problem.
---
As expected, there was plenty of LED based film lights available, the ranged from very mediocre to truly outstanding. In the latter category, ARRI's recently introduced Skypanel range attracted a lot of attention but then again, with ARRI being the "800lb gorilla" of the film and TV lighting market (and justifiably so - outstanding products) there were some lesser known brands that caught my eye and gave me a very positive impression. One of these was Lumos, a Korea made product range that appeared to offer very good color rendition, as evident for the fruit bowl on display on their booth.
---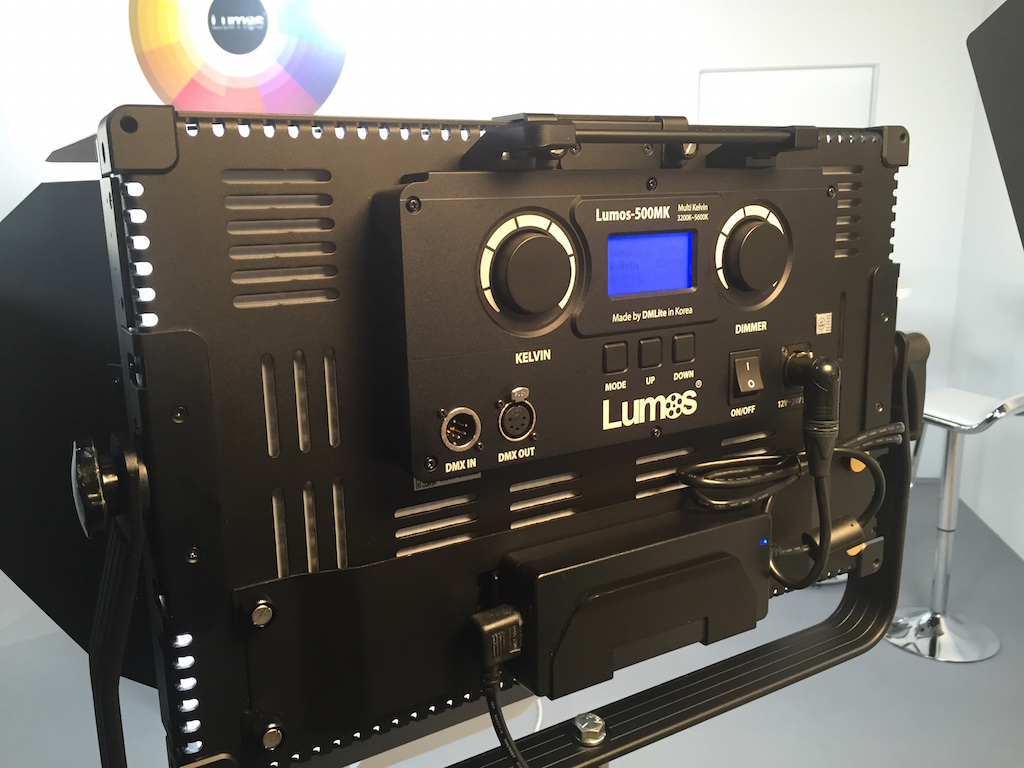 ---
Great color rendition seemed to (finally!) be a key metric in LED lighting. Very of the exhibitors that I talked to emphasised energy efficiency, that used to be the "big thing" but as efficiency gains are become less dramatic, the quality of light gets center stage - and that is great! I guess this is a sign that LED lighting is beginning to get better understood. Taiwan based Visio Light used candy to display their high CRI technology.
---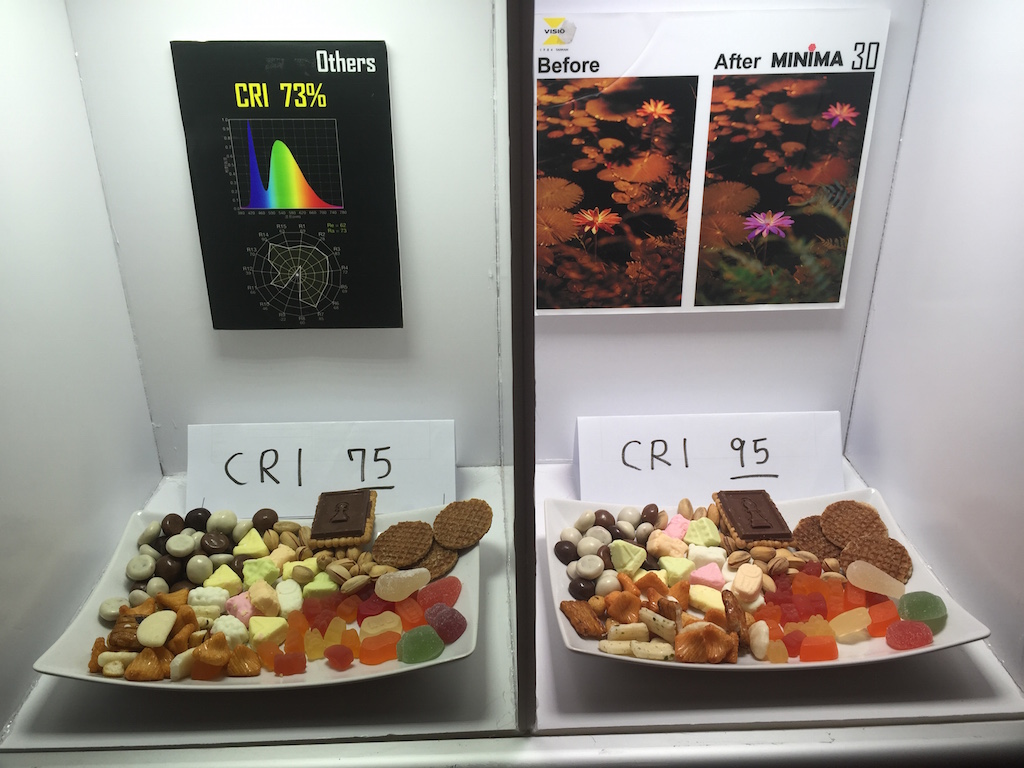 ---
One of the smaller exhibitors at IBC 2015 were Easyrig from Sweden. With the tagline "Cameramans orginal backsaver since 1994" their booth in hall 11 was always busy when I passed by and the Swedish flag was flying high and proud!
---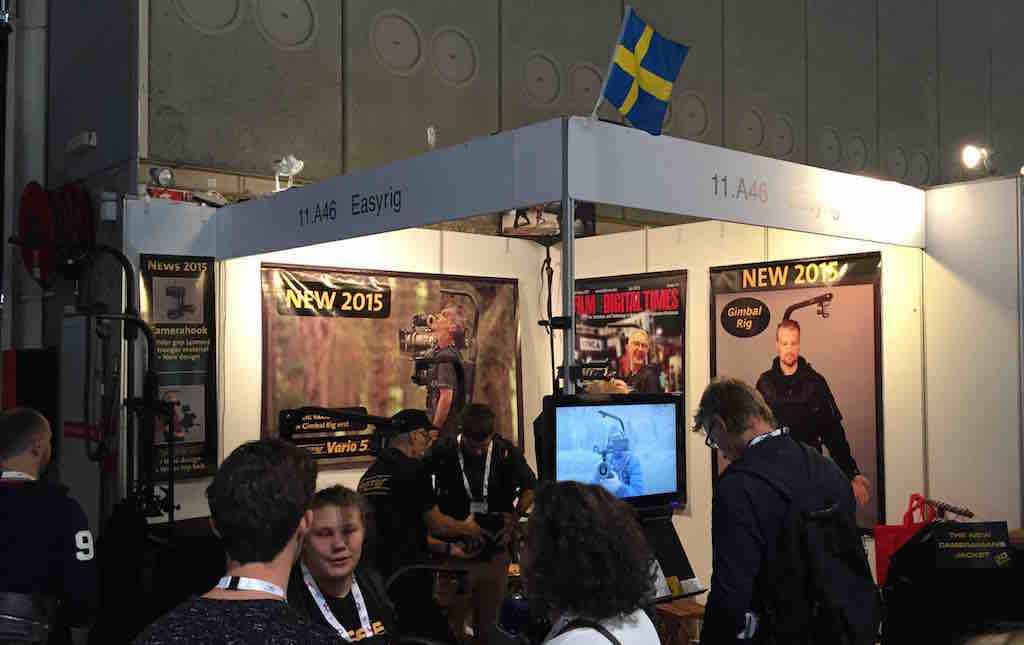 ---
A few (?) odd items could be seen as well - how about this wooden body video camera from German company
cmotion
? Almost certainly just an eye-catcher and not a product but it did get a lot of attention!
---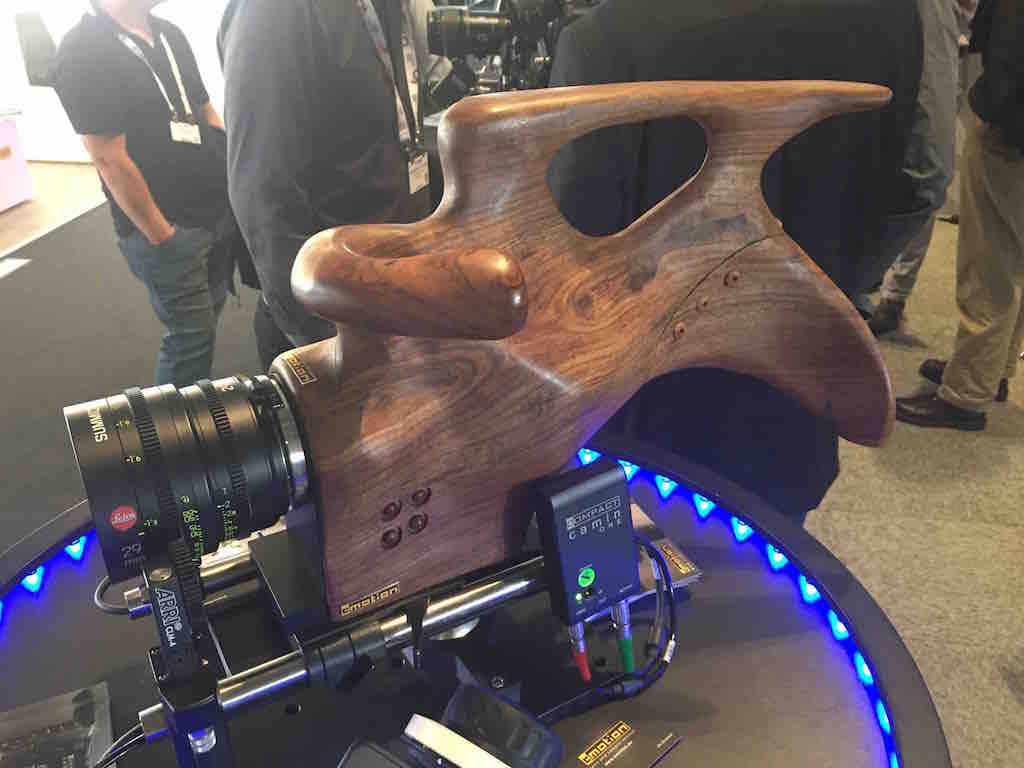 GoPro, the well known maker of compact and ruggedised video cameras had a very interesting device on display; The GoPro Odyssey - a very limited edition 360° array of 16 standard GoPro cameras arranged as eight stereoscopic pairs, together capturing a full in-the-round image in 3D. This is the result of a cooperation with Google.
---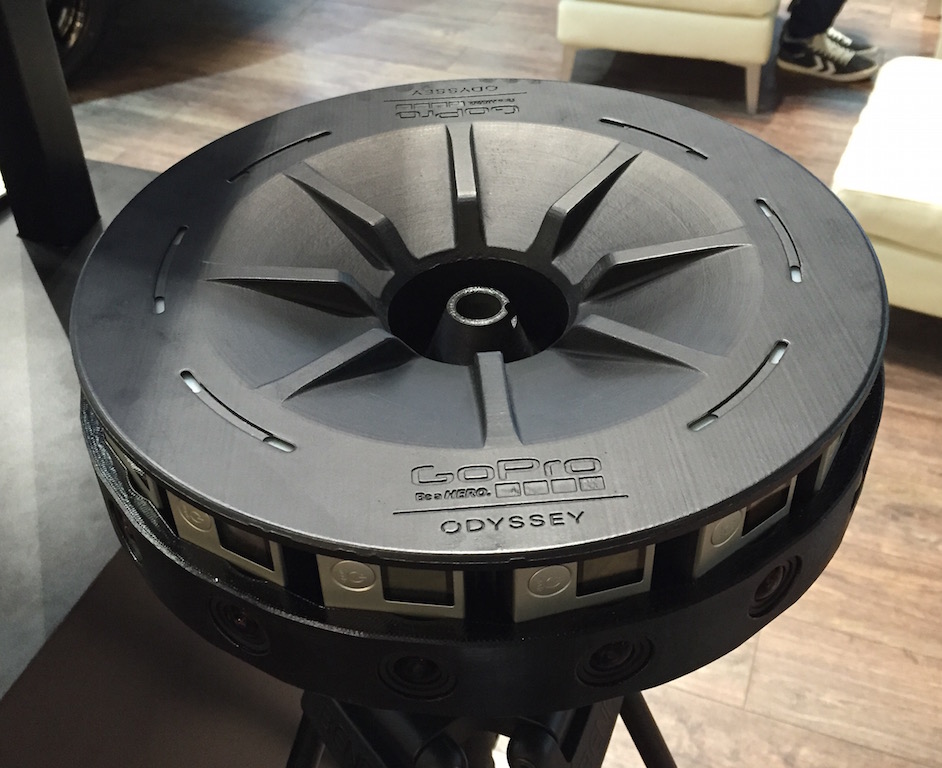 ---
And a peek on the inside:
---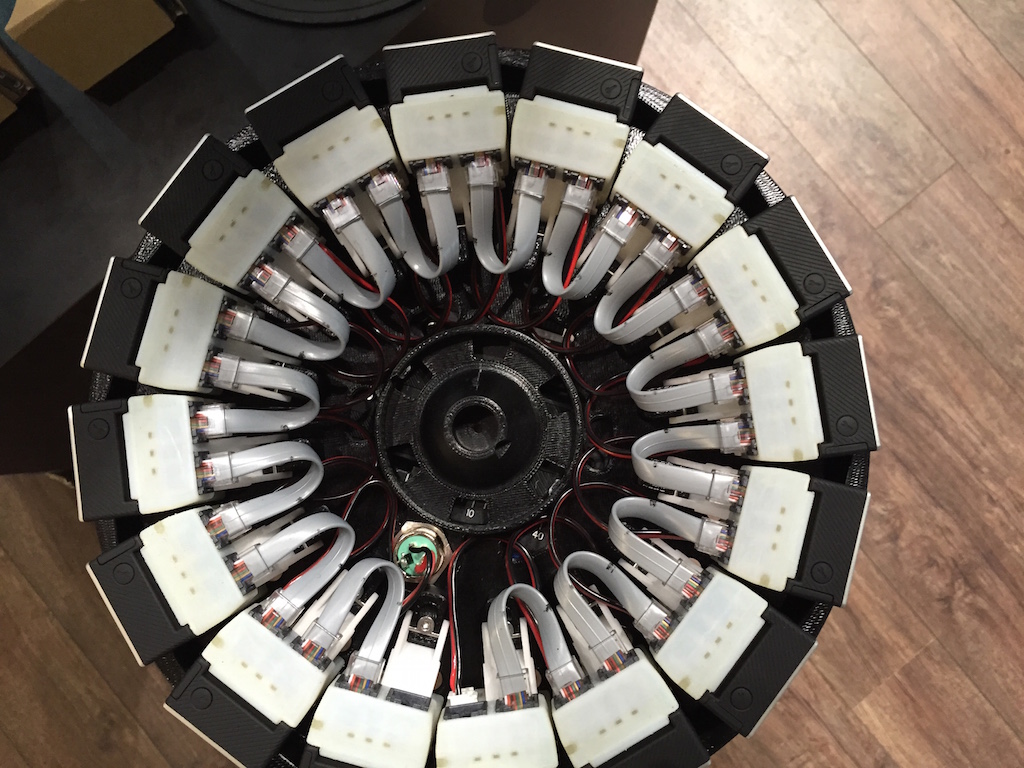 ---
LED screens were also being shown, with an emphasis on the really high resolution ones (pixel pitches of less than 2mm). One of the most impressive ones was being shown by SiliconCore, a company with its roots in Blu-Ray player chipsets. Their still quite unique "common cathode" technology enables the LED screens to run much cooler and thus remain stable in color and brightness uniformity for a very long time. The performance of the screen on display at IBC was truly mouth watering with deep blacks, smooth flicker free performance and while the price tag makes this a bit of a niché product for the time being, it is "probably the best LED screen in the world" (to paraphrase the Danish beer commercial). My snapshot does not do the screen justice - check it out in real life if you have the chance.
---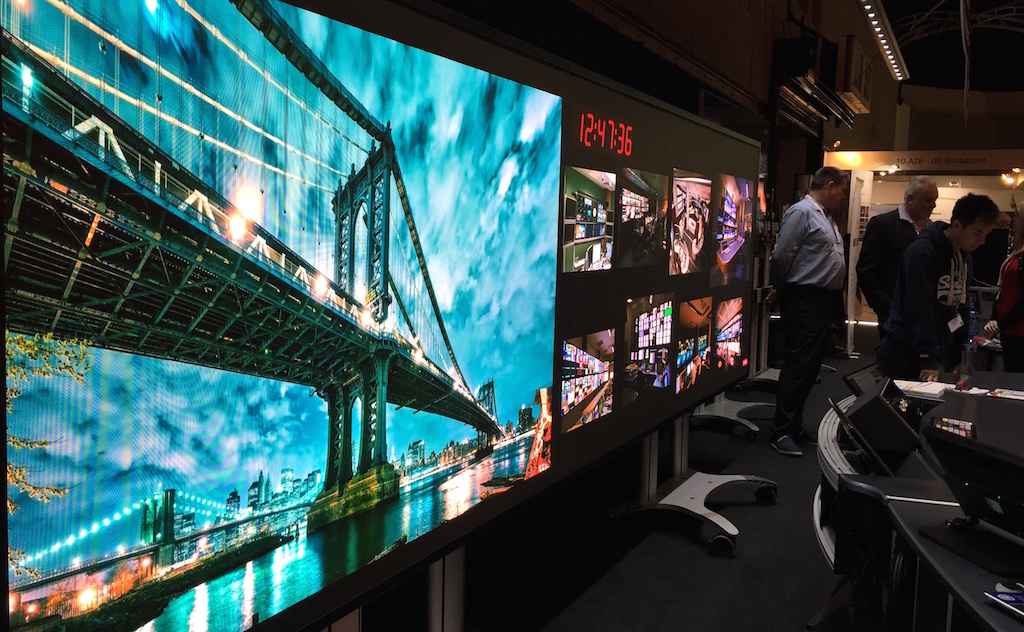 ---
Other exhibitors with high resolution LED screens on display included Chinese manufacturers Leyard, Absen and Aoto.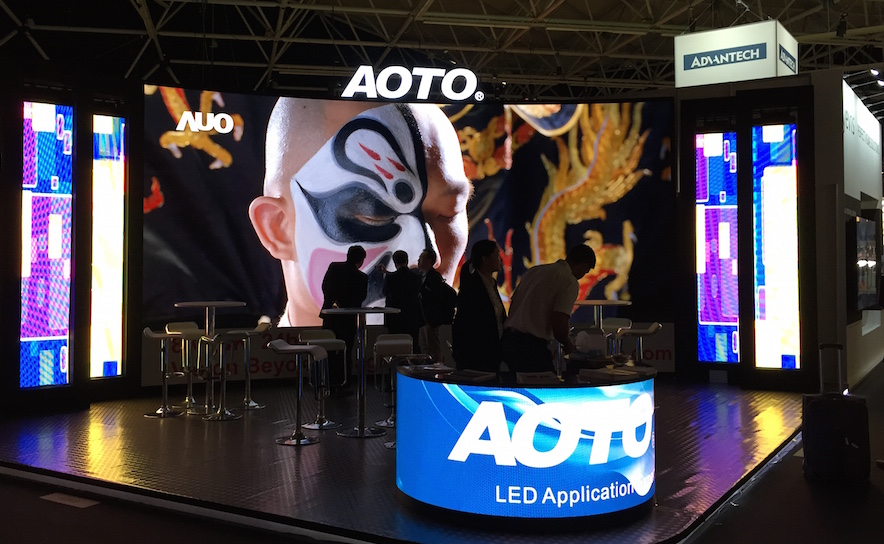 ---
My former home country of Belgium was present in full force at IBC 2105 - actually a whole pavilion of small to medium sized companies where exhibiting side-by-side and interest seemed to be high. For those that don't this, Belgium is not just beer, chocolate and "fritjes" (french fries) - it also has a very large number of companies in the professional video sector. Some by former Barco and Phillips but also result of some universities focusing on this sector. Go Belgium!
---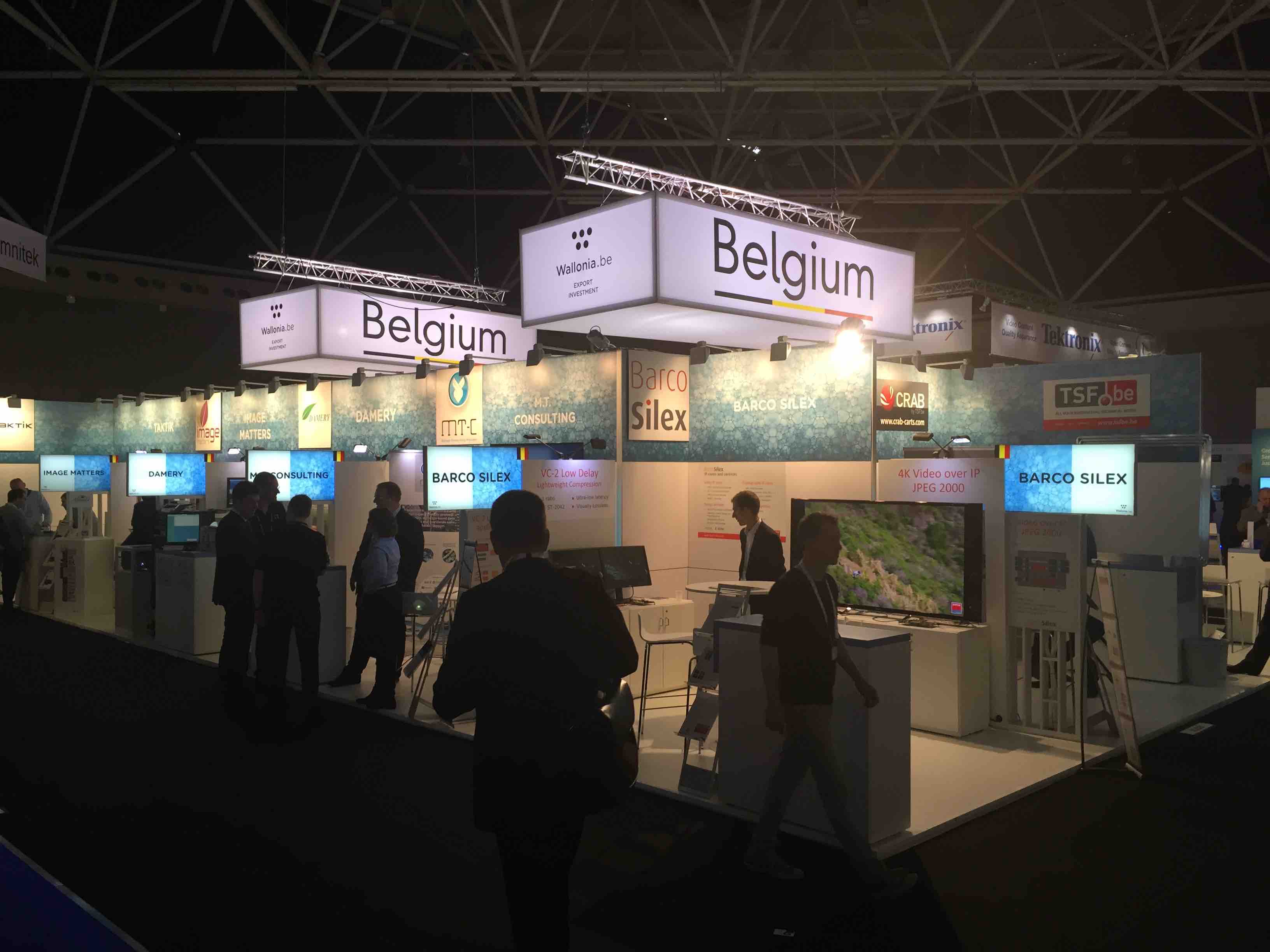 ---
In the category - "this could really hurt" - Ukranian company Filmotechnic had some really monstrous arm and crane system. Looked like a small dinosaur.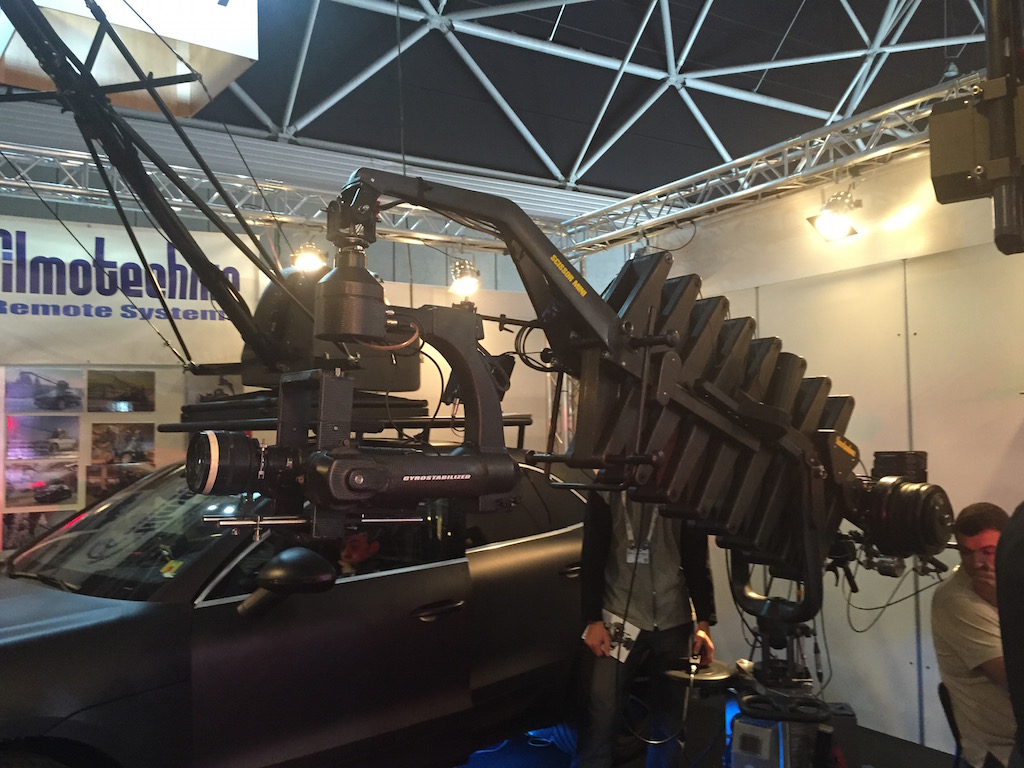 Finally, video cameras are not my "thing" but there were some spectacularly impressive cameras on display. As with most modern video cameras, the actual camera is quite small, easily dwarfed by the optics and accessories!