Innovative product musings
Product innovation - part art, part science. When done right, it creates leverage, enabling innovations in small teams to shift entire industries.
Doug Fleenor Design has a nifty little pair of devices that enables 10/100 Ethernet to run up to 600m (2000') on a regular BNC/coax cable. Very handy for those Ethernet runs that exceed the typical 90m (300') limit. Yes, you can stick a switch halfway and get another 90m but it seems a lot more solid to use a single cable. And since it is a BNC/Coax the video people usually have plenty of that. True there are existing Ethernet over Coax device on the market but this one seems a bit more "roadworthy".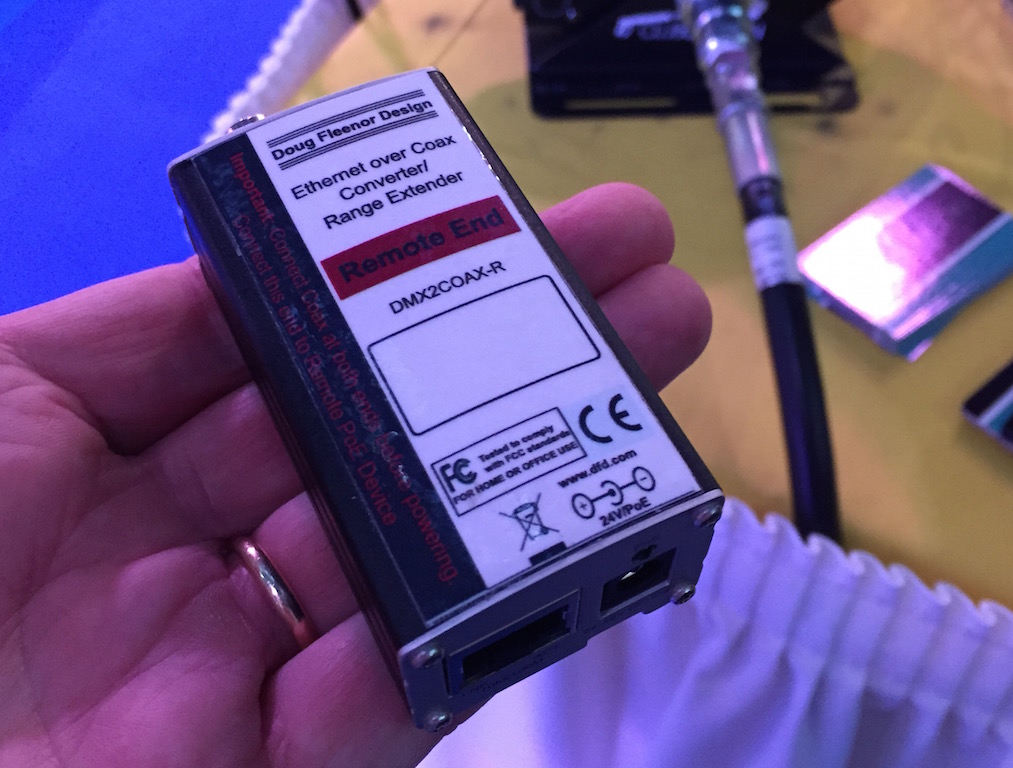 While on the subject of Ethernet, MA Lighting were showing their new network switch. Again, rack-mounted switches are available for a many others but this one has several handy features that should make networking setup a lot easier. It also has little display to show details of the activity of each port. Maybe this is just eye-candy but it looks very nice I think.


There were some really twisted products on display....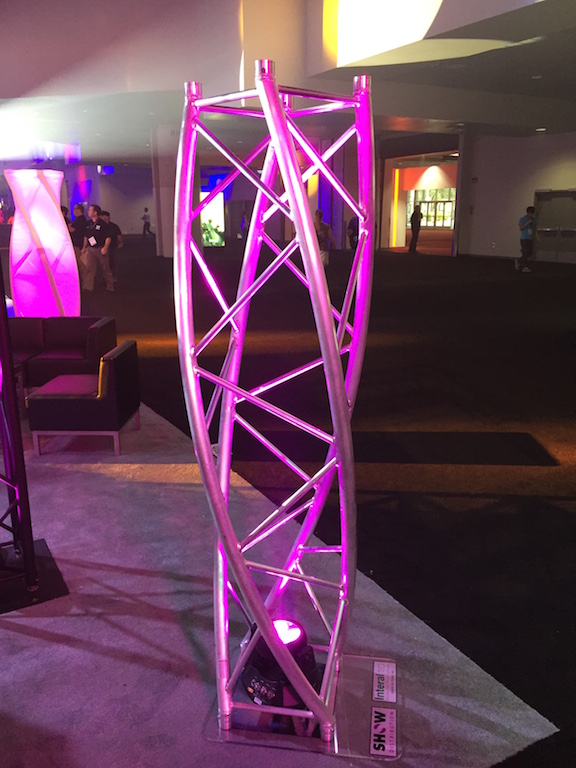 GLP had a new "baby" to show off, the X4 Atom. This non-moving "pinspot" sized RGBW spot has zoom capability, from a narrow, collimated 'pencil' beam to a fairly wide wash. They can attach to each other to create strips or arrays. Alternatively be fitted with a yoke. They run of a separate power supply box and uses regular 4-pin XLR cables (same type as for scrollers). On its own it's not going to light an arena show but its quite punchy for its size and the zoom is very fast.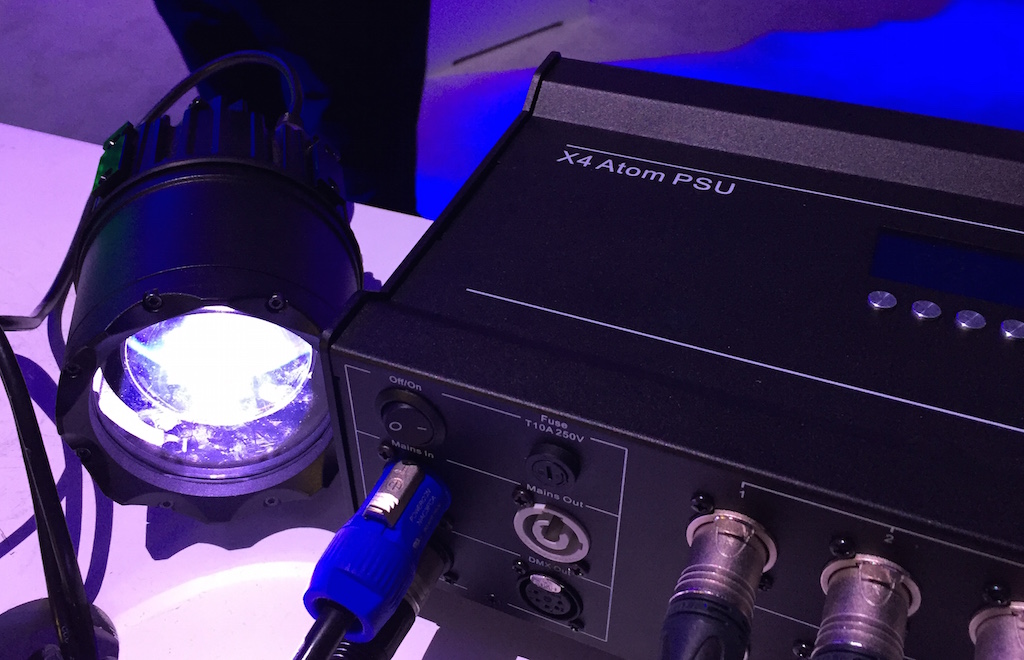 Automated lighting pioneers High End Systems were stating that they had gone "all about LED" now. Their Solaspot series fixtures look nice and bright but I'm still waiting for them to achieve a decent deep red. A matter of time I guess.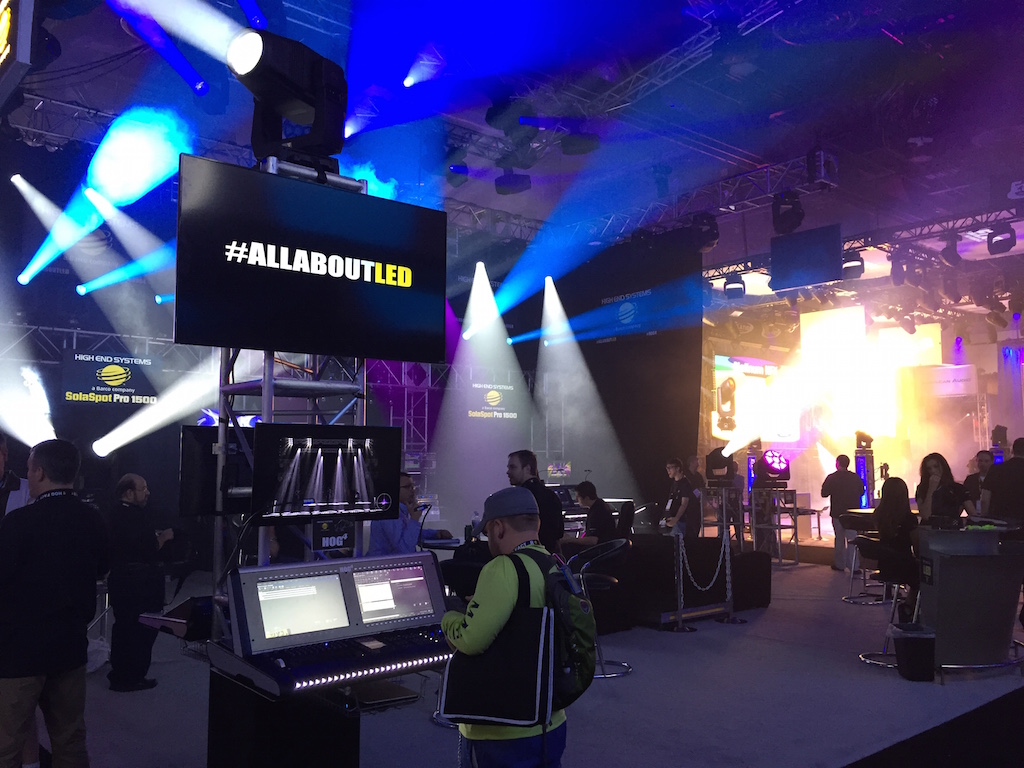 Litec were showing a chain hoist with integrated load cell.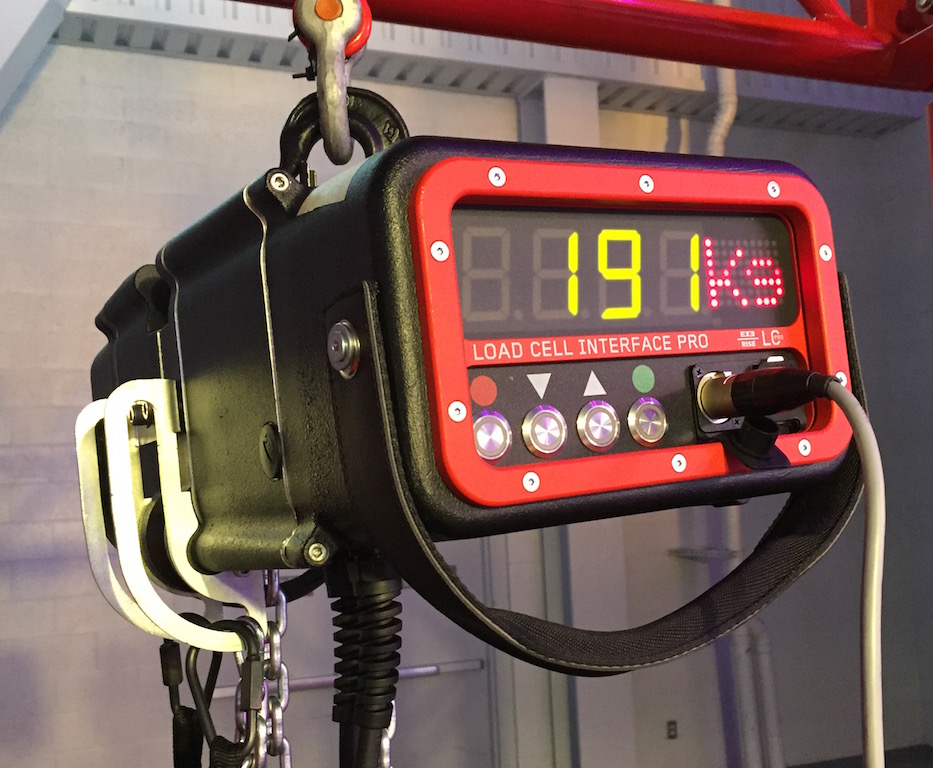 Finally, Aeson Tech had some interesting 3-dimensional LED panels.